History Of
Ceylon Tea
The first tea plant was brought to Sri Lanka in 1824 only for non-commercial purposes. With the downfall of coffee production in Ceylon 1870s due to a leaf fungal disease, the coffee planters slowly switched to tea plantation and production. In 1867, James Taylor started the first tea plantation in Kandy, marking the beginning of tea industry in Ceylon.As an industry started with only 19 acres, by 2000, Sri Lanka has a total of 188,971 hectares of tea estates. It also marked the beginning of infrastructure in ancient Sri Lanka- Ceylon, with the beginning railroad from Kandy to Colombo and the Colombo-Kandy road.

Cleanest in the World

Unique Taste

Quality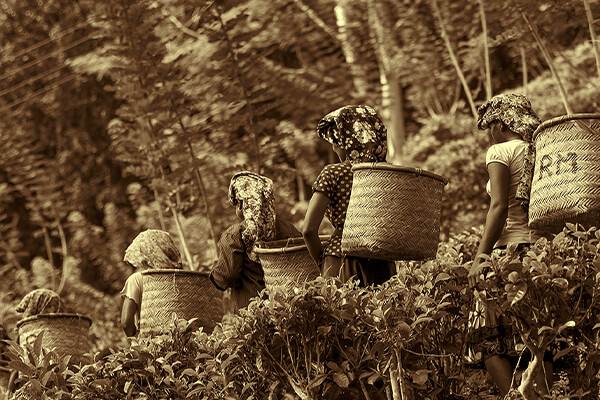 Ceylon
Tea Today
Galaboda Group, with the Tsara Tea brand, is proud to be in the field of Organic Tea production in Sri Lanka, winning hearts of many clients and tea lovers. We believe in giving the best by continuing the age old traditions of production and making of Organic Green Tea, Black Tea, White Tea and flavored teas. We are privileged to be a part of building our nation through prosperity for locale who works in the tea industry.